Artwork Requirements
Whether you're sending us your artwork or going to use it to create your own mock-up, CELINA provides the following guidelines to help us create the best looking products.
Preferred format - Vector files
Adobe Illustrator CS (.ai, .eps, .pdf )

Adobe Photoshop CS (.psd)

Image (Raster) Files (.jpg, .png, .gif, .tiff)
Raster artwork must be minimum 200 DPI at 100% Scale. (300 DPI recommended)
We do not accept files larger then 1GB

Embed or Link all raster images
(Supply all linked files - Original files encouraged)
Unacceptable Artwork:
Adobe InDesign

Corel Draw


Microsoft programs: Word, Excel, PowerPoint
Artwork saved in wrong format, size, or scale could be subject to additional fees
Include all PMS/Pantone Plus numbers or CMYK %. Files submitted in RGB will be printed at CMYK color mode. If specific colors are not requested, CELINA will choose the closest match.
Using Pantone/PMS colors is recommended but an exact match cannot be guaranteed. Colors on PDF and on computer screen may differ from actual printed color. To ensure accurate color matching please provide sample color.
For any text on your image or logo, make sure it has been converted to outlines (paths) or that the font files are included with your artwork files.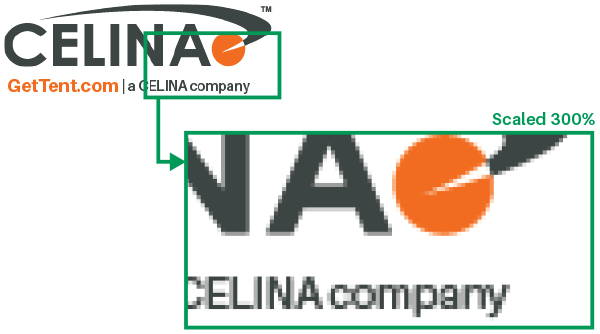 A bitmap (raster) Image is nothing more than thousands (or millions) of Pixels arranged to create an image. A logo in a bitmap (raster) format is limited to its resolution - the larger the images increases past it's designed resolution the worse it will look. Photos and images created for the web tend to be bitmap (raster) images.

Common bitmap (raster) applications include Adobe PhotoShop and Corel PhotoPaint.
Common bitmap formats include PNG, TIFF, PSD, JPEG, & GIF. (These files are NOT recommended for digital printing.)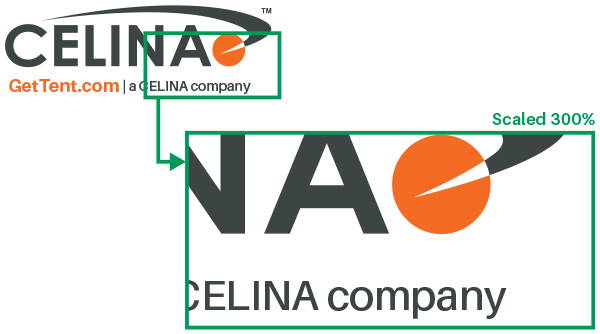 Instead of pixels to represent an image, a vector drawing applications draw shapes which can be independently manipulated. This applications use mathematical guides to tell the screen to draw an object at a certain angle and size. The objects are resolution-independent, meaning that they can be resized and not loose any clarity. This can be a considerable benefit in logo design as the image often has to fit on several different size formats.
Common vector applications include Adobe Illustrator and CorelDRAW
Recommended Files for Printing: EPS, AI, or PDF.