Getting Started
Your Guide to GetTent Tents and Canopies
Confused about where to begin? Don't worry, we're here to help. At GetTent.com, we guide you every step of the way.
Tents vs. Canopies - Understanding the Difference
The terms "tent," "canopy," "marquee," "pavilion," and "shelter" can be used inconsistently across the industry. Here at CELINA, we define a canopy as a small, lightweight structure designed to shield you from the sun or light rain, usually without sidewalls.

On the other hand, we refer to a tent as a sturdy, temporary structure designed to withstand regular use and moderate weather conditions.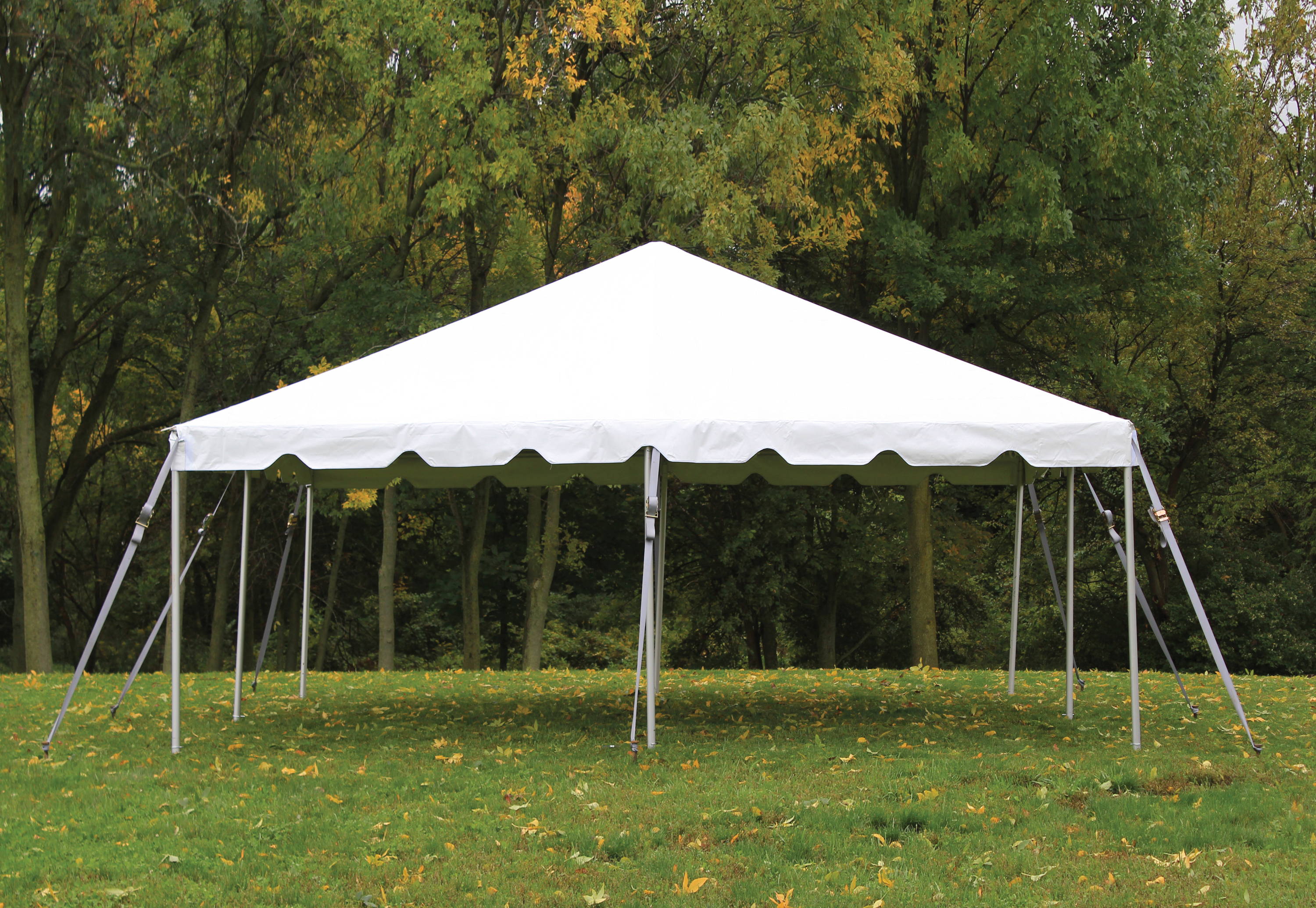 Frame Tents, known for their spacious interiors and versatility, come with no center poles, giving you total freedom to arrange your space. Whether you're hosting a business event or an outdoor celebration, these tents provide ample room for your unique setup.
Here are some key advantages of Frame Tents:
No center poles or obstructions: This feature provides an unobstructed view and flexible layout options.

Can have multiple leg lengths the most popular is 7' or 8'.

Can choose to have single tube kit, hybrid frame kit, or double tube kit

Free-standing: Frame Tents can stand without additional support, making them versatile and convenient.

Aesthetically pleasing: These tents add a dash of elegance to your events.
However, keep in mind that Frame Tents come with more components, and their maximum width is usually up to 40' (12 m), and length can be continued as long as you would like with the sectional frame tents.
Choose from our range of GetTent Frame Tent brands: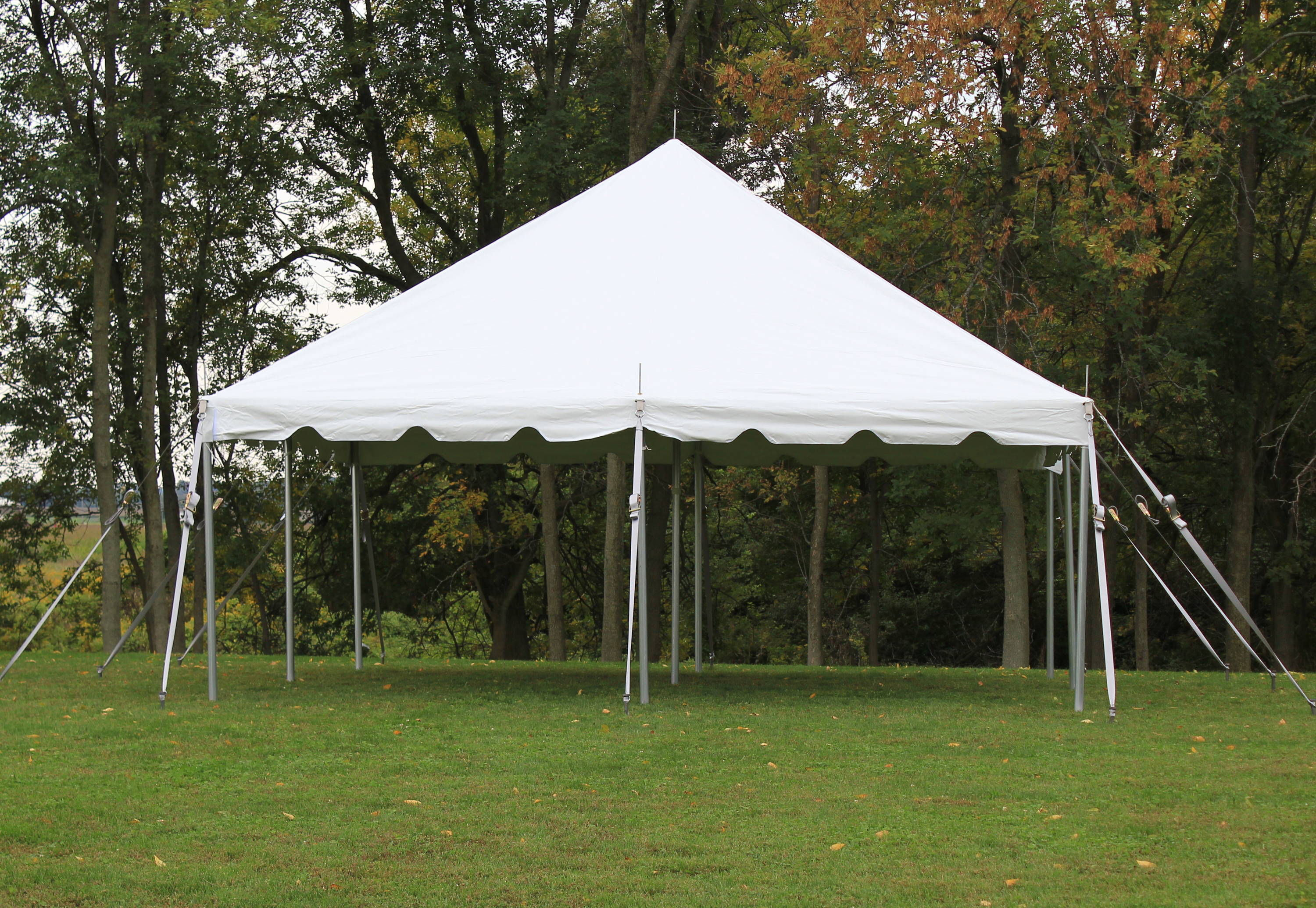 Pole Tents offer simplicity and versatility. They are easy to set up and adapt to a variety of events, from small garden parties to large-scale outdoor gatherings.
Here are the main advantages of Pole Tents:
Lower price than similar-sized Frame Tents: This makes Pole Tents a more affordable option.

Easy to install and transport: With fewer parts, Pole Tents are easy to assemble and carry.

Available in widths up to 80' (24 m): This makes them ideal for large events, and lengths can continue as long as you need with sectional pole tents.

Can either be 7' or 8' tall eave height.

Can chose between aluminum and galvanized poles.
Explore our selection of GetTent Pole Tent brands:
In addition to Frame Tents and Pole Tents, GetTent offers a variety of other tent options to suit different needs and preferences.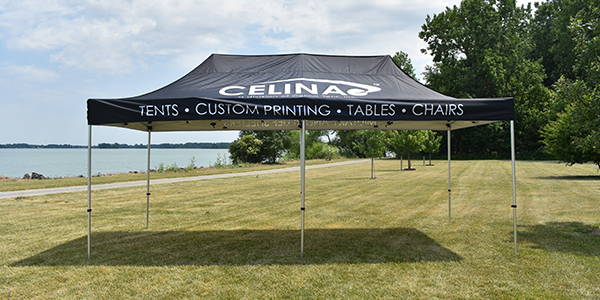 Pop up canopies are the industry's easiest canopies to install and are typically available at the lowest price. These compact, pre-assembled, and lightweight canopies make them great for traveling. The Fast Shade Pop Up Canopy is a popular choice, known for its superior high-definition printing abilities to match your design. Pop up canopies are perfect for trade shows, corporate events, out-door parties, and many other indoor and outdoor events.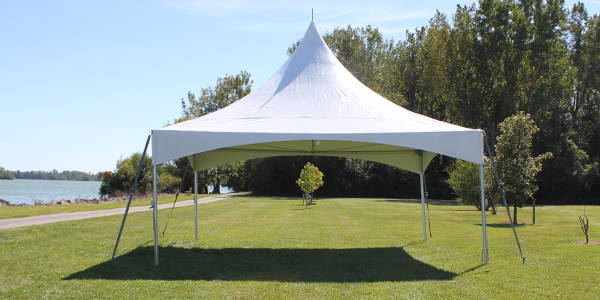 The high peak, cross cable frame tents were designed to reduce installation time and eliminate the center pole, while still offering a high peak appearance at a low price. GetTent refers to this cross cable frame tent as the Pinnacle Series Frame Tent. The Pinnacle Series Frame Tent requires less tubing, resulting in a shorter installation process. This tent is ideal for backyard events, weddings, short-term rentals, graduation parties, and more. Custom printing on a Pinnacle frame tent is highly recommended for those looking to draw a large crowd at a trade show or promote the success of their business at a corporate event.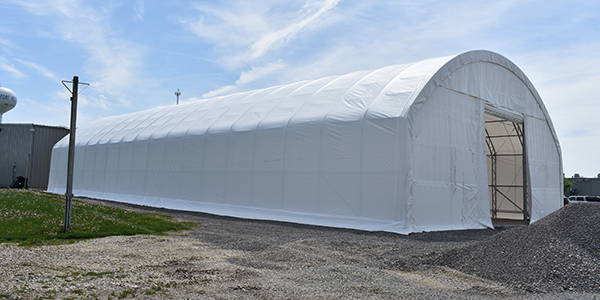 The Truss Arch Shelter is a fabric shelter constructed of arched metal beams that support the roof fabric. Also known as hoop buildings or Quonset huts, these shelters offer versatility and can be constructed using single arch or double arch designs. The truss arch shelter walls can be constructed using vertical or arched designs. Truss arch shelters are suitable for various applications, providing a durable and reliable solution for your storage or event needs.

Enhance Your Setup with Sidewalls
Sidewalls can provide additional protection and versatility to your tent.
Pole and Frame Tent Sidewalls

Pinnacle Sidewalls

Fast Shade Pop Up Canopy Sidewalls

Customize Your Event with Custom Printed Tents
GetTent offers custom printed tents, canopies, table covers, and flags. We ensure that all our printed products look great and are built to the highest manufacturing standards. Our specialized fabric used for custom printed tents meets stringent standards, including compliance with flammability standards, mold and mildew resistance, UV resistance, and optimal printing quality. Make your event unique and memorable with our custom printed products.

Discover more about our custom printed order process here.
Need More Guidance? We're Here for You!
If you still have questions, don't hesitate to reach out to us. Our customer service team is always ready to provide hands-on guidance, and we offer 24/7 chat support to help you at any time.
Contact us and let's make your GetTent journey a memorable one!